15 New Testament Words of Life

- Nijay K. Gupta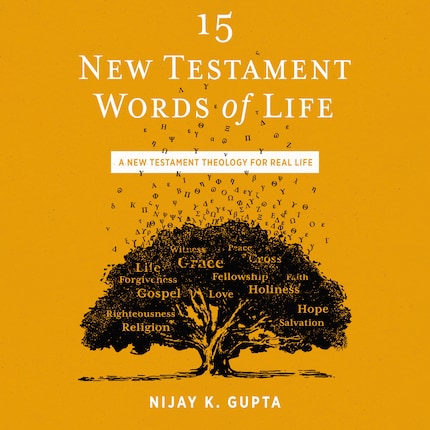 Beskrivning
The New Testament is made up of words--about 138,000 words. Put together, these words express the gospel, the good news of Jesus Christ. They also told early believers what living for Jesus Christ looked like and called them to faithful living.

In 15 New Testament Words of Life, New Testament expert Nijay Gupta explores the most important words found in the New Testament. He makes their meaning clear so that these words can become--once again--life giving words for modern Christians as they were for early Jesus-followers. For those first readers of the New Testament who chose to follow Jesus, these words were words of life and they can be again for Jesus-followers in the modern world.

For many Christians, these "weighty words" of the New Testament have become stale from over exposure (e.g., "love") or their life-giving meaning is fuzzy and unclear because they are not words that frequent our everyday conversation (e.g., "holiness"). In 15 New Testament Words of Life, readers will learn what these important words meant to the earliest Christian readers and how we can capture the transformative power of these 15 words today and live faithfully for Christ in God's world.

Bible references, suggested reading, and a bibliography are included in the audiobook companion PDF download.