300 Quotations from the Great Artists of the 20th Century

- George Bernard Shaw, Bruce Lee, Groucho Marx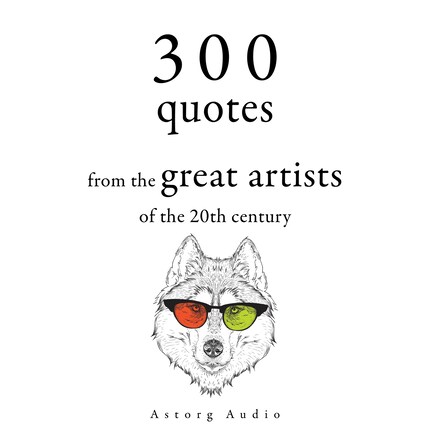 Beskrivning
'300 Quotations from the Great Artists of the 20th Century' is a collection of wit and wisdom from some of the 20th century's greatest minds.

The cherry-picked selection of quotes includes musings from martial arts expert and actor Bruce Lee, actor and comedian Groucho Marx, and Irish Playwright, George Bernard Shaw.

This highly recommended collection is an inspiring, educational, and humorous listen, and will delight those who need some extra motivation or just a quick laugh.

George Bernard Shaw (1856 – 1950) was an Irish playwright, critic, and political activist, best known for his works 'Man and Superman', 'Pygmalion' and 'Saint Joan'. He was awarded the Nobel Prize in Literature in 1925.

Julius Henry 'Groucho' Marx (1890 – 1977) was an American comedian, actor, and writer, regarded as one of America's greatest comedians and a master of the one-liner. He is most famous for his Marx Brothers films, including 'A Night at the Opera' and 'Duck Soup'.

Bruce Lee (1940 –1973) was a Hong Kong born American martial arts expert, actor and director, best remembered for his martial arts films, including 'Fist of Fury'.