7 best short stories - Boxing
- Arthur Conan Doyle, Robert E. Howard, Jack London och mer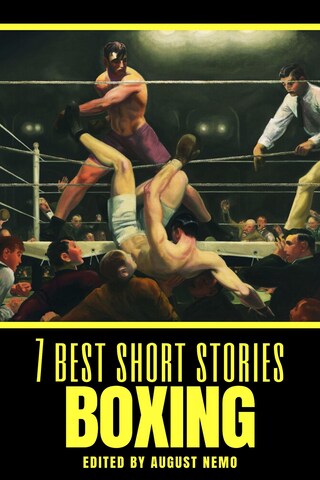 Beskrivning
Of all sports, boxing has been the writers' favorite. Maybe it's because of his need for persistence and resilience, perhaps for the narratives of victory and defeat, perhaps even for the relatable solitude of the boxer who faces his challenge in the ring; boxing has inspired large pieces of fiction that enchanted generations.
Through the eyes of consecrated authors you will meet the passionate world of boxing, in this seven short stories selected by Augst Nemo:
A Piece of Steak by Jack London
The Mexican by Jack London
The Croxley Master by Arthur Conan Doyle
Champion by Ring Lardner
Alleys of Peril by Robert E. Howard
Blow the Chinks Down! by Robert E. Howard
Breed of Battle by Robert E. Howard
For more books with interesting themes, be sure to check the other books in this collection!