7 best short stories - Courage
- O. Henry, Kate Chopin, Stephen Crane och mer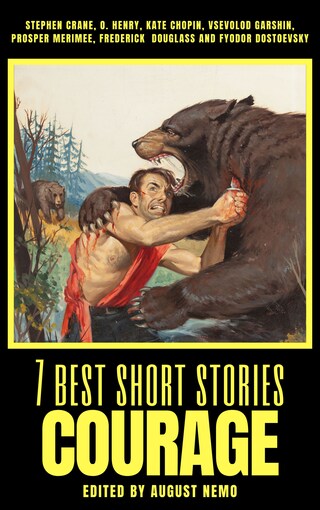 Beskrivning
Life always brings us situations that require courage to be faced and overcome. Fiction reflects these moments and, throughout history, many authors have had many different ways of understanding bravery.
Join us in these seven stories about courage selected by the critic August Nemo:

- A Mystery of Heroism by Stephen Crane
- The Princess And The Puma by O. Henry
- Beyond the Bayou by Kate Chopin
- The Signal by Vsevolod Garshin
- The Taking of the Redoubt by Prosper Merimee
- The Heroic Slave by Frederick Douglass
- A Little Hero by Fyodor Dostoevsky
For more books with interesting themes, be sure to check the other books in this collection!