7 best short stories - Ghost Stories
- Elizabeth Gaskell, Rudyard Kipling, O. Henry och mer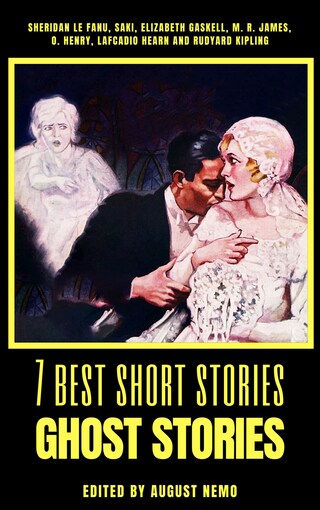 Beskrivning
Welcome to the book series 7 best short stories specials, selection dedicated to a special subject, featuring works by noteworthy authors. The texts were chosen based on their relevance, renown and interest. This edition is dedicated to ghost stories.

The critic Augst Nemo brings seven tales with tormented souls that will make you shiver:

- An Authentic Narrative of a Haunted House by Sheridan le Fanu.
- The Old Nurse's Story by Elizabeth Gaskell.
- A Warning to the Curious by M. R. James.
- Nightmare-Touch by Lafcadio Hearn.
- The Furnished Room by O. Henry.
- The Phantom Rickshaw by Rudyard Kipling.
- The Open Window by Saki
Bonus: Supernatural Horror in Literature by H. P. Lovecraft.