7 best short stories - Halloween
- Edgar Allan Poe, Ambrose Bierce, M. R. James och mer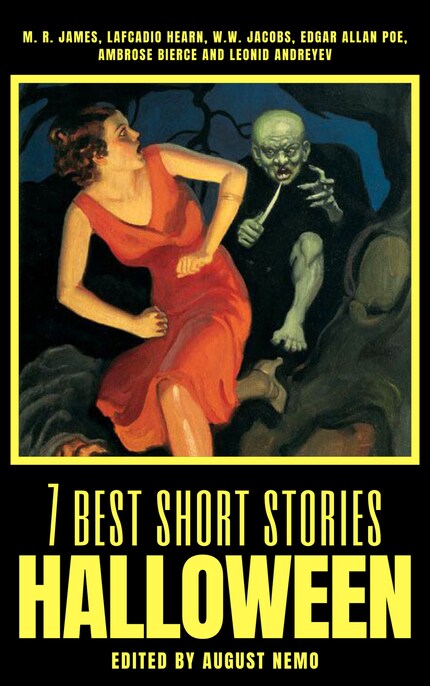 Beskrivning
Halloween is one of our favorite holiday dates! A chance to unleash our tensions with games and costumes and be a child once again. Halloween is time for 'trick or treat' and scary readings. In addition to tricks and treats, Halloween is a good dose of horror stories!
Check out the selection of seven tales of horror by the critic August Nemo:

- The Monkey's Paw By W. W. Jacobs
- 'Oh, Whistle, and I'll Come to You, My Lad' By M. R. James
- Yuki-Onna By Lafcadio Hearn
- The Terrible Old Man by H. P. Lovecraft
- The Black Cat By Edgar Allan Poe
- Lazarus By Leonid Andreyev
- The Death of Halpin Frayser By Ambrose Bierce
For more books with interesting themes, be sure to check the other books in this collection!