7 best short stories - Murder
- Edgar Allan Poe, Robert Louis Stevenson, Jack London och mer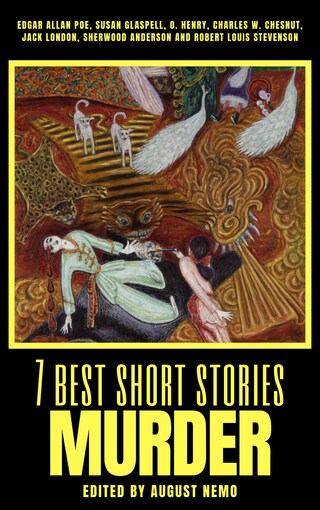 Beskrivning
Death is one of the most important themes in literature - the fragility of human life and our own finitude have haunted authors since the early days. So what about murder? The act of taking a human life goes beyond the scope of crime and haunts our own concept of humanity. Many authors have dedicated themselves to this subject and you can check out these short stories in this volume of our collection.
This book contains:

- The Tell-Tale Heart by Edgar Allan Poe.
- A Jury of Her Peers by Susan Glaspell.
- The Caballero's Way by O. Henry.
- The Sheriff's Children by Charles W. Chesnut.
- Moon-face by Jack London.
- Brothers by Sherwood Anderson.
- Markheim by Robert Louis Stevenson.