7 best short stories - Western
- Jack London, O. Henry, Stephen Crane och mer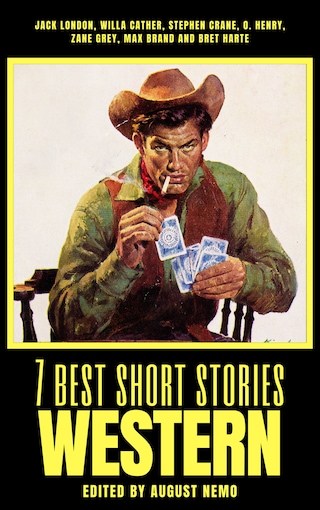 Beskrivning
Western fiction is a genre of literature set in the American Old West, most commonly between the years of 1860 and 1900. Westerns often stress the harshness of the wilderness and frequently set the action in an arid, desolate landscape of deserts and mountains. Often, the vast landscape plays an important role, presenting a mythic vision of the plains and deserts of the American West.
Critics August Nemo brings seven short stories specially selected with the best of Western's courage and adventure:

- The Outcasts of Poker Flat by Bret Harte
- All Gold Canyon by Jack London
- On the Divide by Willa Cather
- The Bride Comes to Yellow Sky by Stephen Crane
- The Caballero's Way by O. Henry
- The Great Slave by Zane Grey
- Wine in the Desert by Max Brand
For more books with interesting themes, be sure to check the other books in this collection!