7 short stories that ESFJ will love
- Guy de Maupassant, James Joyce, Katherine Mansfield och mer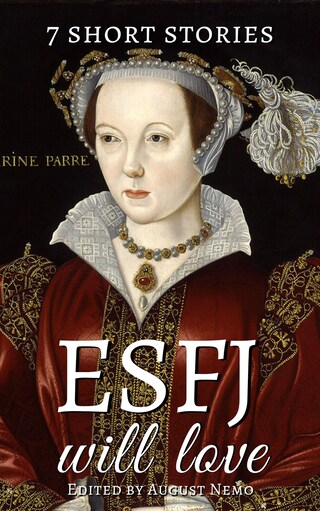 Beskrivning
ESFJs are social butterflies that value relationships with people and, because of their charisma and attention, become almost always very popular. In this book you will find seven short stories specially selected to please the tastes of the ESFJ. These are stories by renowned authors that will surely bring reflections, insights and fun to people with this kind of personality.
This book contains:

- An Ideal Family by Katherine Mansfield.
- The Veteran by Stephen Crane.
- Meditations: Book Nive by Marcus Aurelius.
- A Modern Cinderella by Louisa May Alcott.
- The Yellow Wallpaper by Charlotte Perkins Gilman.
- Araby by James Joyce.
- La Maison Tellier by Guy de Maupassant.For more books that will suit you, be sure to check out our Two Classic Novels your Myers-Briggs Type Will Love collection!
***
Cover image: Catherine Parr (1512-1542), Queen of England and Ireland, last of the six wives of King Henry VIII and ESFJ.