A Hint of Magic 2: The Wish Hunt
- Sandra Schwartz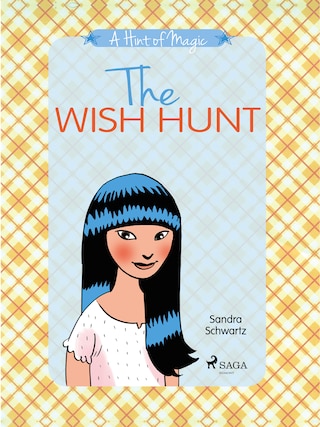 Beskrivning
Vigga laughs. "You have to put the eyelash on top of your chest, and then you can wish."

I roll my eyes. "Come on!"

"That's how it is," Vigga says. "There are rules for all wishes."

Frida does not believe in wish magic. When she loses and eyelash, Vigga and Runa gets her to make a wish. It is as if Vigga has bewitched Runa with her magic stuff. But then the wish comes true ...

"Sandra Schwartz has managed to write yet another amazing book, and with the prettiest illustrations from Lars Horneman, it hits you right in the heart." - www.bogormenogmig.wordpress.dk

A series about the everyday struggles of three girls and their friendship, with just a hint of magic...

Sandra Schwartz was born in 1979, and currently lives in Valby, Denmark with her husband and two kids. Growing up her mother would often take her to the most magical place in the world – the library. And her grandmother would make up dramatic stories about the Kitchen knife that went down the drain and had amazing adventures all over the world.

She writes in several different genres, but her biggest passion is writing books for children and young adults.