A Secret Affair
- Barbara Taylor Bradford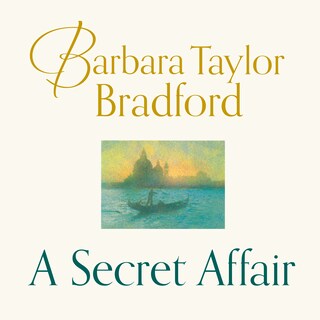 Beskrivning
A delightful novella from the internationally bestselling author of A Woman of Substance

Thirty-three-year-old Bill Fitzgerald is an acclaimed American television foreign correspondent. War-weary and exhausted after a long stint in Bosnia, he travels to Venice to meet an old friend and war correspondent.

Whilst with his friend at the Gritti Palace Hotel on the Grand Canal, Bill is struck by the dark beauty of a young woman seated alone. The young woman is Vanessa Stewart: a glass designer from New York, visiting Murano.

And that evening, full of warmth and comaraderie, the two begin an illicit, though fateful, love affair.

A dramatic and inspiring page-turner that illuminates the power of love.