Aristotle: Philosophy in an Hour
- Paul Strathern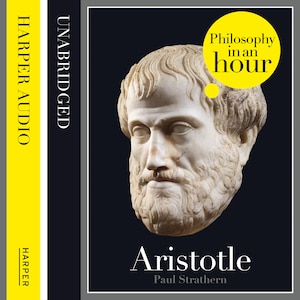 Beskrivning
Philosophy for busy people. Listen to this succinct account of the philosophy of Aristotle in just one hour.

The philosophy of Aristotle dominated Western thought for over a thousand years. He had a mind that mastered all disciplines from mathematics to politics and had a continuing impact on every sphere of knowledge he touched. Above all, Aristotle is credited with the founding of logic. He divided human knowledge into separate categories, and enabled our understanding of the world to develop in a systematic fashion.

This is an expert account of Aristotle's life and philosophical ideas – entertainingly written and is above all easy listening. Also included are selections from Aristotle's work, suggested further reading, and chronologies that place Aristotle in the context of the broader scheme of philosophy.


© HarperCollins UK (Ljudbok)