B. J. Harrison Reads Tobin's Palm and The Ransom of Red Chief
- O. Henry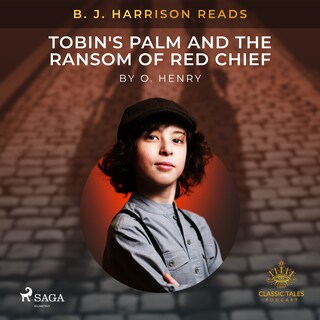 Beskrivning
"Tobin's Palm" is a story about a young man named Tobin whose love Katie has disappeared. He did everything he could to find her, but she was nowhere to be seen. Heartbroken, Tobin falls into despair. His friend Jawn shows up and force Tobin to head out into to get some fresh air. But what they stumble upon there is not what Jawn or Tobin had expected.

"The Ransom of Red Chief" is a short story with a twist ending about two criminals, named Bill and Sam. They decide to kidnap an important and rich figure's child, hoping he'll pay the large ransom to get his boy back. What they had taking into consideration in their plan making, was how irritating the boy turns out to be. They find themselves in an uncomfortable situation but the question is how will they get themselves out of it?

B. J. Harrison started his Classic Tales Podcast back in 2007, wanting to breathe new life into classic stories. He masterfully plays with a wide array of voices and accents and has since then produced over 500 audiobooks. Now in collaboration with SAGA Egmont, his engaging narration of these famous classics is available to readers everywhere.

William Sidney Porter (1862-1919), known simply as O. Henry, was a prolific American author of humorous literary pieces. His fame came exceptionally quickly and he became a bestselling short story author. Among his most famous stories are the "Cabbages and Kings", "The Voice of the City", and "Strictly Business." As a result of the outstanding literature legacy O. Henry left behind, there is an annual American award named after him, which is granted to exceptional short stories.