Captain Duck

- Jez Alborough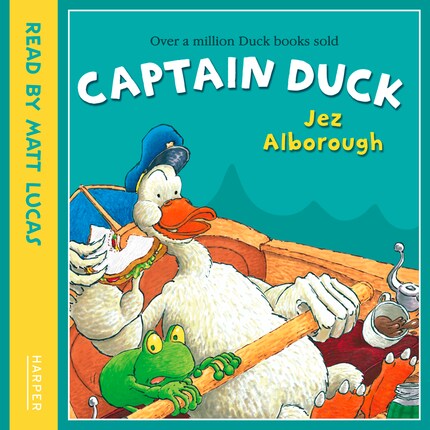 Beskrivning
'Ahoy there, sailors!' comes a cry.
'Is this a boating trip I spy?'
If there are seas to be explored,
make way… CAPTAIN DUCK'S ON BOARD!

In this hilarious follow-up to the highly-successful Duck in the Truck and Fix-it Duck, things get even more out of hand when Duck takes the long-suffering Frog and Sheep on a trip out to sea in Goat's boat! But although Duck likes to think of himself as an expert sailor he soon runs into problems and the friends have to spend a long, cold night out on the rolling waves.