Complete Guide to Public Speaking
- Leroy Jackson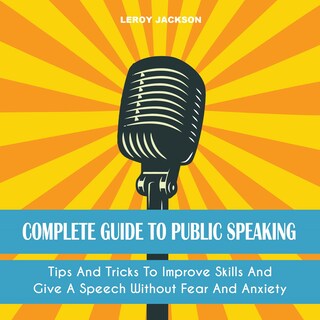 Beskrivning
If you've been asked to give a public speech, you may wonder: what is public speaking, and why is public speaking important? Those questions are quite logical if you've never thought much about public speaking before. Public speaking is essential in business, education, and the public arena. There are many benefits to speaking in public, whether an individual or a company.
If you ask most people, they'll probably say they don't like public speaking. They may even admit to being afraid of it since public speaking is a widespread fear. Or they may just be shy or introverted. For those reasons, many people avoid speaking in public if they can. If you're one of those people who avoid speaking in public, you're missing out.
Over the years, public speaking in communication has played a significant role in education, government, and business. Words have the power to inform, persuade, educate, and even entertain. And the spoken word can be even more powerful than the written word in the hands of the right speaker.

© Author's Republic (Ljudbok)