Dead In The Water
- Penny Farmer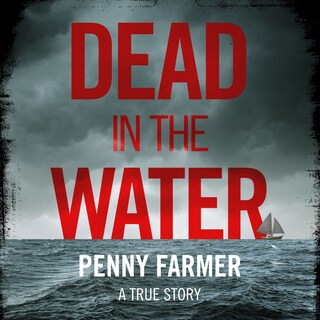 Beskrivning
In July 1978, two bodies were discovered in the sea off Guatemala. They were found to be the remains of Chris Farmer and his girlfriend Peta Frampton, two young British graduates. Having been beaten and tortured, then thrown, still alive, into the sea, their bodies had been weighted down and dumped from the yacht on which they had been crewing. For nearly forty years, no one was charged with these brutal murders.

This is the shocking and compelling story of how Chris's sister, Penny, and her family tracked down his and Peta's killer. For decades they painstakingly gathered evidence against Silas Boston, the yacht's American owner, working alongside police in the UK and the USA, as well as the FBI, until he was finally arrested and charged with two counts of murder in 2016. Astonishingly, Penny was able to track down Boston's son, whose bravery in testifying against his own father was the key to bringing down Chris and Peta's killer after so many years.

Dead In The Water is the story of a murder almost unimaginable in its cruelty and one ordinary woman's unwavering determination to find justice for her brother.