Doctor Dolittle's Return

- Hugh Lofting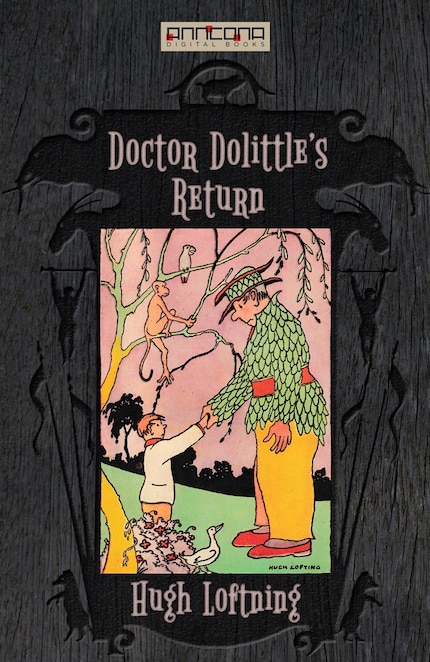 Beskrivning
Here is the wonderful news of Doctor Dolittle!

It is the night of an eclipse – a mysterious breath-taking night. Suddenly the anxious watchers at Puddleby-on-the-Marsh see a long-awaited sign: the Doctor's smoke-signal comes drifting down from the nearly smothered moon.

The great man is coming back! Over at last are the days of worry – the nights of guessing. Screeches of delight – yelps of joy – hoots of happiness burst from exited animals.

Imagine their astonishment when they see the Doctor come riding into his garden on an enormous locust. The Doctor, through years of living in the moon, has become nearly as large as Otho Bludge, the Moon-man himself. For a time he has to live in a circus tent erected for him by Tommy Stubbins and Mathew Mugg.

And such tales he has to tell the thrilled little family – strange, enchanting tales of another life on another planet! They prove more mysteriously surprising, more unbelievably beautiful, perhaps, than any stories he has ever told them before.

With 16 black-and-white illustrations by the Author.

Doctor Dolittle's Return, published in 1933, is the ninth book in Hugh Lofting's Doctor Dolittle series. The book was published five years after the publication of Doctor Dolittle in the Moon and continues the plot line begun in that book.

Please note that this book was written at a different time and includes attitudes, which are now considered racist. Some modern editions are available with some of this changed - this is the original text, as it was first published in 1933.