Edgar Allan Poe Collection - Volume II
- Edgar Allan Poe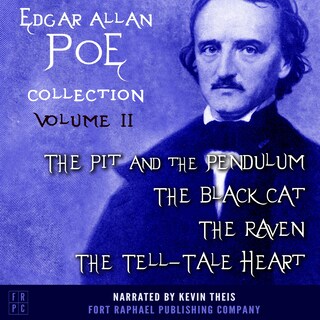 Beskrivning
This is a SoundCraft Audiobooks production - enhanced with music and sound effects - of some of the most renowned stories from Edgar Allan Poe, long heralded as the dark master of macabre fiction and one of America's most celebrated authors. Here, in this collection, you can enjoy four of his most beloved tales: "The Pit and the Pendulum," "The Black Cat," "The Raven" and "The Tell-Tale Heart."

Poe's atmospheric, moving and disturbing stories are perfect for a late-night read that will send a shiver up your spine!

This collection also features a brief biography of the author.
© Author's Republic (Ljudbok)