Fallen Angels

- Bernard Cornwell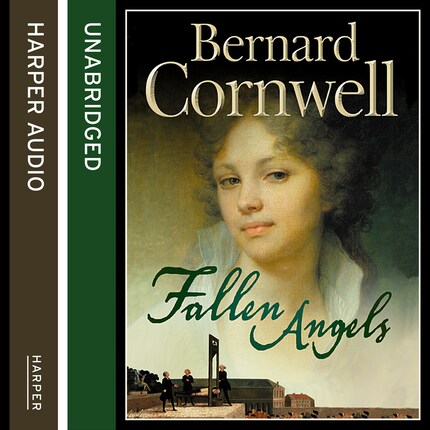 Beskrivning
A highly entertaining, wonderfully colourful story, now revealed to be written by one of our favourite historical novelists.

The gilded family had been the envy and the pride of England for centuries. Never had the Lazenders seemed more powerful or more wealthy. And never had the unseen means of their destruction seemed so close…

Yet the heir to the estate was absent. Toby Lazender worked for the British in Revolutionary France – where he hunted down the men who had murdered the innocent girl he loved. It was his sister, Campion, who oversaw the family's affairs at the 'little kingdom' of Lazen Castle.

But Lazen is, unknowingly, a house under siege. Fallen Angels – among the most powerful and dangerous men in Europe – are plotting to bring revolution to England. To succeed, they need money, and the Lazender fortune can provide it. The key to the fortune is control of Campion's future. A web of deceit closes around Lazen, drawing Campion ever closer to a subtle trap that has been laid just for her. Her only hope for survival lies with the Gypsy – her brother's broodingly aloof horse-master – a man whose loyalties are at best uncertain.

Fallen Angels is a powerful blend of passion, adventure and intrigue, played out in the shadow of the guillotine and the sunlit splendour of an English estate. It is a worthy successor to A Crowning Mercy, the first chronicle of the Lazender family.