Four Weddings and a Fiasco

- Catherine Ferguson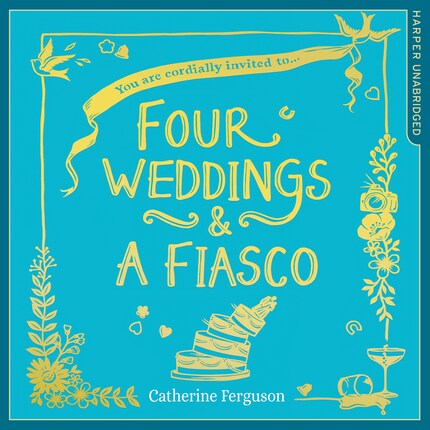 Beskrivning
The ebook bestseller is back with her next riotously funny read! Get your hands on the ONLY book you need this summer.

Katy Peacock lives a life as colourful as her name.

As a wedding photographer, she spends her days making other people smile as she captures all sorts of fun and capers at celebrations that range from the wacky to the wild.

But her own life isn't looking quite so rosy. Her mum is acting out of character, her menacing ex is back on the scene, and she is torn between two gorgeous men. And that's before we even get started on the trouble her sister is causing . . .

As Katy weathers the ups and downs of the season, she revisits problems from the past, discovers new friendships and finds that four weddings and a fiasco have the power to change her world beyond measure.

A funny, feel-good read, perfect for fans of Lucy Diamond and Jenny Colgan.