Hard-Boiled Bugs for Breakfast
- Jack Prelutsky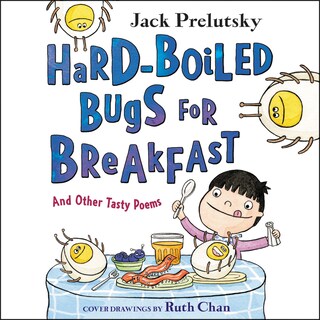 Beskrivning
A new collection from the celebrated first Young People's Poet Laureate and bestselling poet Jack Prelutsky, featuring more than one hundred original poems!

Hard-Boiled Bugs for Breakfast is guaranteed to make readers laugh, imagine, write, and dream.

From a lizard playing a mandolin (although not very well) to the surprised guest of honor (at a birthday party he threw for himself), there's something for everyone in Jack Prelutsky's Hard-Boiled Bugs for Breakfast.

This collection is full of the wit, humor, and imagination that has made Jack Prelutsky a household name and one of the most beloved poets for children. His poetry books for kids include such favorites as A Pizza the Size of the Sun and The New Kid on the Block.



© Greenwillow Books (Ljudbok)