Hobby Farming for Dummies

- Theresa Husarik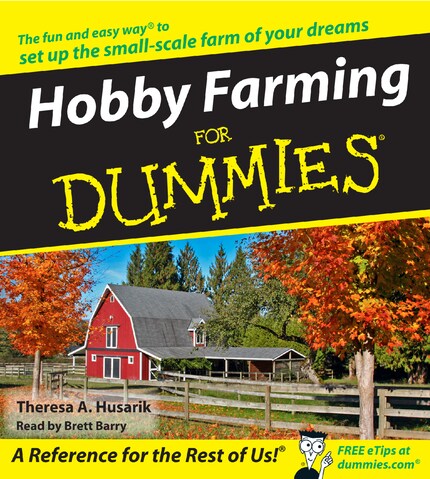 Beskrivning
Do you long for the country life? Hobby Farming For Dummies is a practical guide that will show you how to handle all the basics of small-scale farming, from growing healthy crops to raising livestock and managing your property. You'll see how to decide what to farm, provide shelter and utilities, select plants, and protect your investment. It's all you need to dig in and start growing!

You'll get a real idea of what it really means to jump from your current lifestyle to a life farming in the countryside. You'll get the information you need to decide if the farming lifestyle is right for you and your personality. You'll learn everything you need to know about property and how to access a power supply. You'll get practical advice on which animals would work best for your farm and you'll learn how to acquire them and what you need to know about caring for them properly. You'll get help with all of the major decisions like whether you're better off with subsistence farming or a more ambitious project. Find out how to:

Make from change to a farm lifestyleGet along with your neighborsFind and buy rural propertiesSelect and maintain equipmentRaise and care for animalsUse and preserve food itemsAvoid common farming pitfallsChoose plans for your farm Complete with lists of the ten unique opportunities for fun and the top ten misconceptions about farm living, Hobby Farming For Dummies will help you discover how you can live the simple life.