How to Study the Bible Intentionally

- Reuben A. Torrey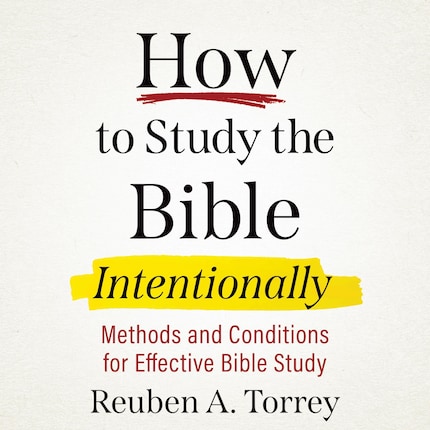 Beskrivning
Nothing is more important for our own mental, moral, and spiritual development, or for our increase in usefulness, than Bible study. But, not all Bible study is equally profitable. Some Bible study is absolutely profitless. How to study the Bible so as to get the most benefit from it is a topic of immeasurable importance.
The practicality and effectiveness of these Bible study methods and conditions have been tested in the classroom, and not with classes made up completely of college graduates, but largely composed of people of very simple education. The methods, however, require time and hard work. It must be remembered that the Bible contains gold, and almost anyone is willing to dig for gold, especially if it is certain that he will find it. It is certain that one will find gold in the Bible – if he digs. As you use the methods recommended in this book, you will find your ability to do the work rapidly increasing by exercise, until you can soon do more in fifteen minutes than you could do in an hour when you started.
No book other than the Bible provides the opportunity for intellectual and spiritual development by its study. No other book, and no other subject, will so abundantly repay careful and sincere study. The Bible is read much, but is studied very little in comparison.