Learn German with Paul Noble for Beginners – Part 1

- Paul Noble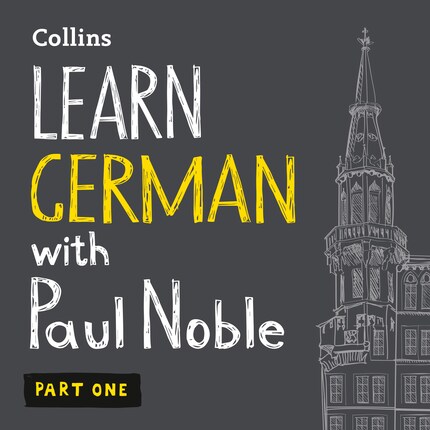 Beskrivning
No grammar tests. No memory drills. No chance of failure.

Welcome to Learn with Paul Noble – a unique, tried and tested language learning method that has been used by almost a million people to speak fluently and confidently in no time at all.

Take a simple, relaxed approach to learning a language that has been proven to succeed every time. Unlike more traditional language learning courses, Paul Noble's unique method has no grammar tests, no memory drills and no chance of failure. Whatever your experience with languages, whether you're an absolute beginner or someone with basic knowledge who wants to improve their ability, this is the course to get you speaking German quickly, easily, and effortlessly. Just listen, interact and learn wherever you are.

In this audiobook, Paul will introduce you to the basics of the German language and guide you through over 3 hours of practical, everyday scenarios that will build your confidence.

You will learn a huge range of vocabulary in no time at all, and be able to quickly make your new knowledge work for you in a variety of everyday scenarios. A native-speaking German expert will help you to perfect your pronunciation as you progress through the course. Language learning has finally become fun, enjoyable and accessible.

A downloadable booklet is also included to use as a reference and revision tool.

This download is Part One of a three-part course. Once you've finished Part One, download Learn German with Paul Noble for Beginners – Part Two.

The accompanying booklet is also available here: http://collinsdictionary.com/resources.