Make Yourself at Home

- Ciara Geraghty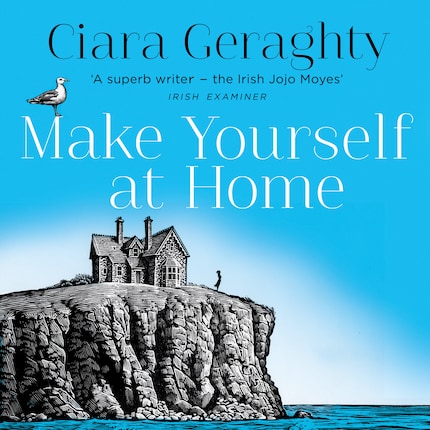 Beskrivning
It's the last place she wants to be. It's the only place left to go . . .'Hugely entertaining…an instantly engaging read, what you might get if you mixed Jojo Moyes with Marian Keyes' Sunday Independent

'A fabulous read…you're immediately immersed' Sheila O'Flanagan, bestselling author of The Women Who Ran Away

'A superb writer – the Irish Jojo Moyes' Irish Examiner

'Ciara Geraghty is a wonderful writer' Hazel Gaynor, author of the Irish Times bestseller, The Bird in the Bamboo Cage

Marianne left home when she was fifteen following a family tragedy, one that changed all their lives. She never planned to return.

But when her carefully controlled life falls apart, she has no choice but to return to Ancaire, the ramshackle house overlooking the Irish Sea, where her mother, Rita, a flamboyant artist and recovering alcoholic still lives.

As her mother invites her to pull up a chair and make herself at home, alongside the friends, family and neighbours who wander its rooms. Marianne discovers that sometimes home isn't a house, it's a place in your heart.

Set on the wild Irish coast, with an unforgettable cast of characters, this deeply emotional novel is full of Ciara Geraghty's trademark heart and poignancy.