Melmoth the Wanderer (Charles Robert Maturin) - the complete collection, comprehensive, unabridged and illustrated - (Literary Thoughts Edition)
- Charles Robert Maturin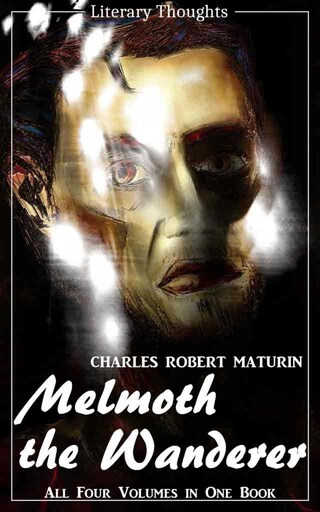 Beskrivning
Literary Thoughts edition

presents

Melmoth the Wanderer
by Charles Robert Maturin

------

"Melmoth the Wanderer" is an 1820 Gothic novel written by Irish playwright, novelist and clergyman Charles Robert Maturin (1782–1824). The novel's title character is a scholar who sold his soul to the devil in exchange for 150 extra years of life, and searches the world for someone who will take over the pact for him ...

All books of the Literary Thoughts edition have been transscribed from original prints and edited for better reading experience.

Please visit our homepage literarythoughts.com to see our other publications.