Not Many Fathers
- Robert J. Cottle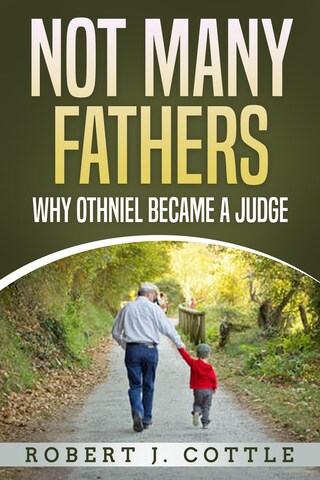 Beskrivning

This fictional book embellishes the story of a real Israelite named Othniel. The majority of events detailed actually happened and scriptural references are provided.
Othniel was born in the wilderness where the children of Israel wandered for forty years. What was it like to grow up in a period during which all the generation that had enrolled in the initial census died? To experience first hand the crossing of the river Jordan and entering the promised land (there were) with only two men aged over sixty – Joshua and Caleb.
Somehow even though Othniel was born as an outsider he drew from the experience of the fathers in his life. How did he win his cherished bride, Caleb's daughter Achsah, and take the city of Debir and go on to become the first of the Judges of Israel after they had conquered the Land?
There has to be a dad for the birth of a child. But many dads never step into the role of being a father. The difference between being a dad and being a Father is what this book demonstrates with the practical example of Othniel. The man had a natural dad, Kenaz, but Caleb became his father. Caleb was the man who sowed continually into his life to mature him to such an extent that God was able to use him to lead the Nation of Israel, win wars and provide peace in the Land for forty years.
Caleb had to step to the front and look ahead. He had to see beyond today. True fathers see the PLAN OF GOD, and propagate it.