One More for the Road

- Ray Bradbury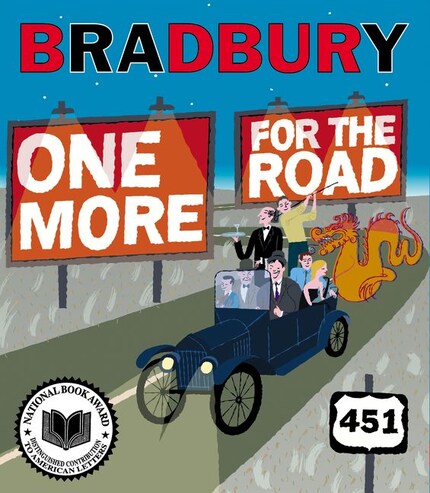 Beskrivning
For more than fifty years Ray Bradbury has regaled us with wonders, enabled us to view from fresh perspectives the world we inhabit, and see others we never dreamed existed.

Here are eighteen brand-new stories and seven previously published but never before collected stories -- proof positive that Bradbury's magic is as potent as ever.

Sip the sweet innocence of youth, the wisdom -- and folly -- of age. Taste the warm mysteries of summer and bitterness of betrayed loves and abandoned places. These stories will set your mind spinning and carry you to remarkable locales: a house where lime has no boundaries; a movie theater where deconstructed schlock is drunkenly assembled into art; a wheat field that hides a strangely welcome enemy. These are but a few of the ingredients that have gone into Bradbury's savory cocktail. And every satisfying swallow brings new surprises and revelations.