The Phantom of the Opera
- Gaston Leroux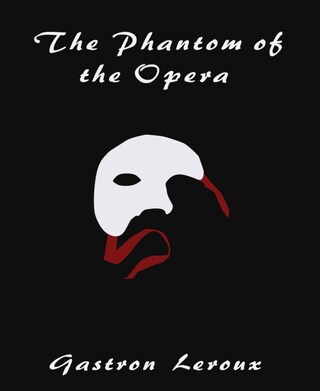 Beskrivning
The Phantom of the Opera is a novel by French writer Gaston Leroux. Christine Daaé travels with her father, a famous fiddler, throughout Europe, and plays folk and religious music. When Christine was six years old, her mother died and her father was taken to rural France by a patron, Professor Valerius.

While Christine was a child, her father told her many stories about the "Angel of Music", who is the personification of musical inspiration. Christine meets and befriends the young Raoul, Viscount of Chagny. One of Christine and Raoul's favourite stories is one of Little Lotte, a girl who is visited by the Angel of Music and possesses a heavenly voice.

Christine now lives with "Mamma" Valerius, the elderly widow of her father's benefactor. She eventually is given a position in the chorus at the Paris Opera House (Palais Garnier). She begins hearing a beautiful, unearthly voice which sings to her and speaks to her. She believes this must be the Angel of Music and asks him if he is. The Voice agrees and offers to teach her "a little bit of heaven's music". The Voice, however, belongs to Erik, a physically deformed and mentally disturbed musical genius who was one of the architects who took part in the construction of the opera house. He is in love with Christine.