Philomel Cottage
- Agatha Christie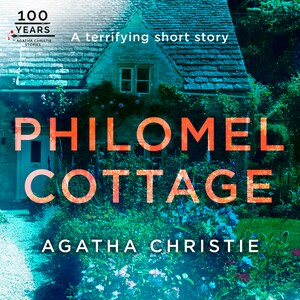 Beskrivning
A classic Agatha Christie short story, available individually for the first time on audio.

Recently swept off her feet, after a week of courting, the newly married Alix Martin is a woman obsessed by a reoccurring dream of her new husband's murder. Each time she can see the murderer clearly and it is the mild mannered man she had almost married wreaking his revenge. But, what is worse is that at the end of the dream she thanks the murderer.

Alix, perplexed and confused calms herself in their pretty garden when their gardener, two days early, wishes her a happy trip and says he's sad to hear that the couple may never return. More than perplexed Alix is now scared. Is the simple gardener confused or is she?


© HarperCollins UK (Ljudbok)