Renovate Your Relationships

- MD Vaudrey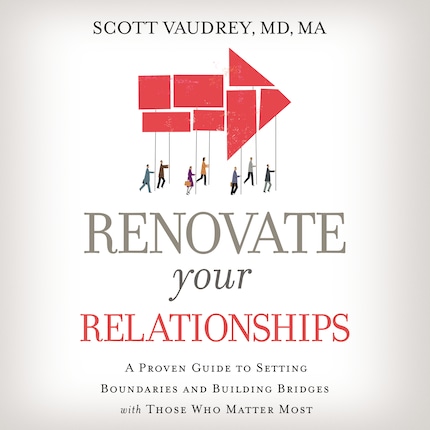 Beskrivning
Doctor-turned-pastor Scott Vaudrey shows listeners how to have stronger, more meaningful relationships by mastering the balance between building bridges and setting boundaries.

We all have people in our lives who are difficult--a demanding boss, an annoying neighbor, a manipulative family member, or a controlling spouse. When you reach a point where something must change in that troubling relationship, how do you narrow the gap between where things are and where you want them to be?

In Renovate Your Relationships, Scott Vaudrey draws on his experience as both an emergency-room physician and a pastor to reveal how we can diagnose the problems in our specific relationships and then master the balance between building bridges toward people and setting boundaries with them. Using real-life stories, illuminating dialogues, and ground-breaking practical tools, he unearths the root cause of our relational breakdowns and helps us make changes that enable us to move forward with a new, more productive pattern of relating.

Charts and tables are available in the audio book companion PDF download.