Stand Up Comedy: The Ultimate Guide to Become a Successful Stand-Up Comedian and Learn The Art of Standup Comedy
- Jerry M. Bent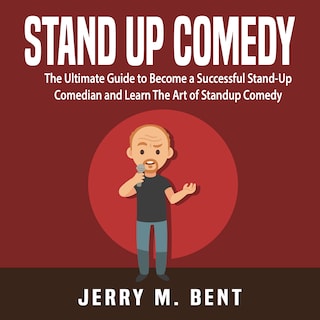 Beskrivning
Learn how to dominate on stage, engage audiences, perform like a pro and get paid while you do it
Today only, get this audio bestseller for a special price.
Discover the untold secrets of top comedians. This in-depth program covers everything from your very first time on stage to how to take an established comedy career to the next level.
Here Is A Preview Of What You'll Learn...
How To Develop A Style Of Comedy
Beginning Steps
How To Find Your Comedic Voice
How to Write Stand Up Jokes
How To Polish Your Stand-Up Routine
Don't Quit Your Day Job………Yet
How To Find Open Mics
Marketing Yourself And Booking Gigs
How You Should Dress
How To Relax Before Your Comedy Performance
Performing Tips
Serious Tips For Stand-Up Comedians
How Stand-Up Comedians Can Get Into TV or Film
And basically everything you need to know to start doing stand up
Download your copy today!
Take action today and download this audiobook now at a special price!
© Author's Republic (Ljudbok)