Stormy Weather

- Paulette Jiles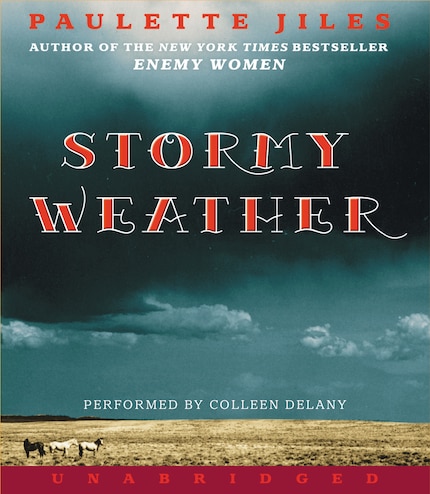 Beskrivning
From Paulette Jiles comes a poignant and unforgettable story of hardship, sacrifice, and strength in a tragic time—and a desperate dream born of an undying faith in the arrival of a better day.

Oil is king of East Texas during the darkest years of the Great Depression. The Stoddard girls know no life but an itinerant one, trailing their father from town to town as he searches for work on the pipelines and derricks. And in every small town, mother Elizabeth does her level best to make each sparse, temporary house they inhabit a home.

But the fall of 1937 ushers in a year of devastating drought and dust storms, and the family's fortunes sink further when a questionable "accident" leaves Elizabeth and her girls alone to confront the cruelest hardships of these hardest of times. With no choice left to them, they return to the abandoned family farm.

It is Jeanine Stoddard who devotes herself to rebuilding the farm and their lives. But hard work and good intentions won't make ends meet. In desperation, the Stoddard women place their last hopes for salvation in a wildcat oil well and on the back of late patriarch Jack's one true legacy, a dangerous racehorse named Smoky Joe. And Jeanine must decide if she will gamble it all . . . on love.