Strange Things Happen

- Stewart Copeland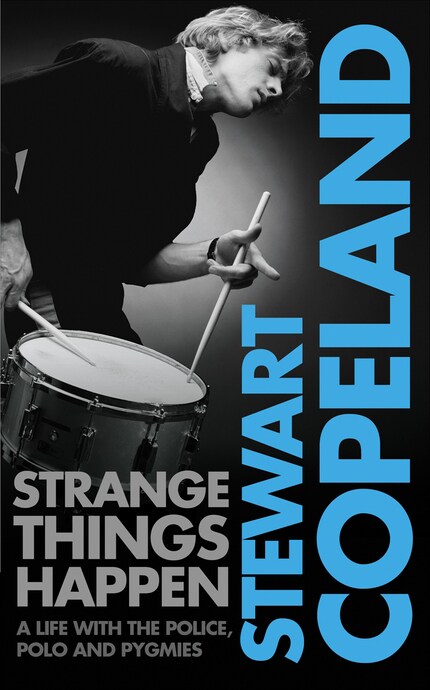 Beskrivning
A remarkable memoir from the legendary drummer with The Police.

Stewart Copeland is a genuine rock legend. As the drummer with The Police he was part of the biggest rock band in the world. They sold over 50 million records, won 2 Brits and 5 Grammys and were inducted into the Rock & Roll Hall of Fame. When they reformed in 2007 they played to nearly 4 million fans on a record-breaking world tour which grossed over $400m.

But his time with The Police is just a tiny part of his story.

Growing up in Lebanon, unaware that his dad was a major US spy. Being best friends with Kim Philby's son. Singing in the choir in Wells Cathedral. Performing arts college in San Diego. Drumming with prog-rock gods Curved Air. Appearing on TOTP as Klark Kent in full camoflage make-up. Spray painting The Police logos around London at night. Rock stardom and fan obsessions. Filming experimental movies with a pygmy tribe. Playing polo against Prince Charles. Recording the score to Rumblefish with Francis Ford Coppola looking on. Composing operas. Reforming the band. Arguing with Sting. Embarking on one of the biggest tours of all time as he approaches sixty.

These are just a few of the episodes covered in this revelatory autobiography. It is destined to be a must-read for thousands of Police fans and music enthusiasts.

Strange Things Happen is an unforgettable memoir from a musician who has earned his place in rock history.