Superfoods: Your Guide to Healthy and Delicious Foods That Will Change Your Life
- Timothy Moore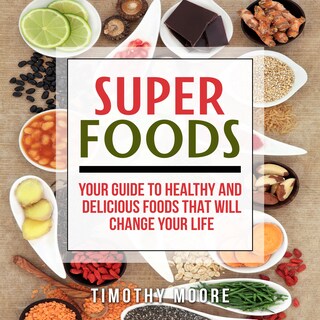 Beskrivning
The best way to eat your way to health is by including nutritional superfoods into your daily diet.
Today only, get this audio bestseller for a special price.
The next time you're not sure what to load up on at the grocery store, buy some of the best superfoods for your body. Whether it's brain-boosting blueberries or cancer-fighting broccoli sprouts, these options aren't just great for your health - they're also delicious.
It's so easy to add nutrient-rich, flavoursome smart-picks to your menus and create delicious feasts which not only taste amazing, but will also bring long-term health benefits.
Download your copy today!
Take action today and download this audiobook now at a special price!
© Author's Republic (Ljudbok)