That Little Voice In Your Head
- Mo Gawdat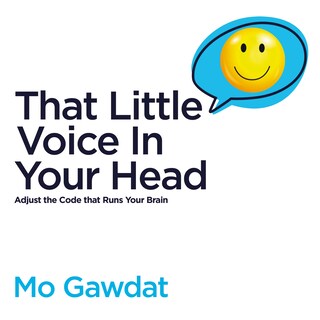 Beskrivning
That Little Voice in Your Head is the practical guide to achieving joy from Mo Gawdat, the internationally bestselling author of Solve for Happy. In this book, Mo reveals how by beating negative self-talk, we can optimize our thinking, turning our greed into generosity, our apathy into compassion, and investing in our own happiness.

This book provides readers with exercises to help reshape their mental processes. Drawing on his expertise in programming, his extensive study of neuroscience and of different spiritual teachings, Mo explains how - despite their incredible complexity - our brains behave in ways that are largely predictable. From these insights, he delivers this user manual for personal happiness.

Inspired by the life of his late son, Ali, Mo Gawdat has set out to share a model for happiness based on generosity and peacefulness towards ourselves and others. Using his experience as a former Google executive, this book reveals part of his 'code' for reprogramming our brain and moving away from the misconceptions modern life gives us.


© Pan Macmillan (Ljudbok)