The Certain Hour

- James Branch Cabell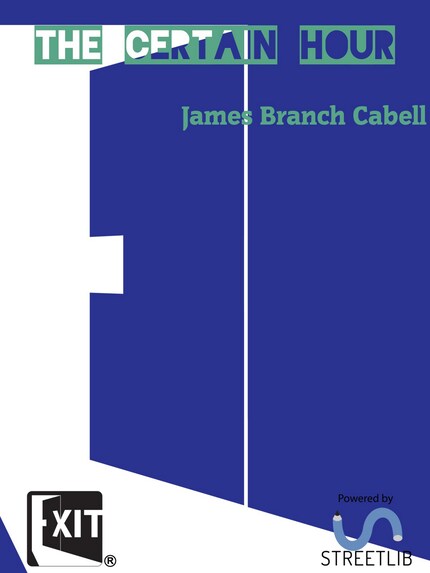 Beskrivning
BALLAD OF THE DOUBLE-SOUL

"Les Dieux, qui trop aiment ses faceties cruelles"—PAUL VERVILLE.

In the beginning the Gods made man, and fashioned the sky and the sea,
And the earth's fair face for man's dwelling-place, and
this was the Gods' decree:—

"Lo, We have given to man five wits: he discerneth folly and sin;
He is swift to deride all the world outside, and blind
to the world within:

"So that man may make sport and amuse Us, in battling
for phrases or pelf,
Now that each may know what forebodeth woe to his
neighbor, and not to himself."

Yet some have the Gods forgotten,—or is it that subtler mirth
The Gods extort of a certain sort of folk that cumber the earth?

For this is the song of the double-soul, distortedly two in one,—
Of the wearied eyes that still behold the fruit ere the seed be sown,
And derive affright for the nearing night from the light
of the noontide sun.

For one that with hope in the morning set forth, and knew never a fear,
They have linked with another whom omens bother; and
he whispers in one's ear.

And one is fain to be climbing where only angels have trod,
But is fettered and tied to another's side who fears that
it might look odd.

And one would worship a woman whom all perfections dower,
But the other smiles at transparent wiles; and he quotes
from Schopenhauer.

Thus two by two we wrangle and blunder about the earth,
And that body we share we may not spare; but the Gods
have need of mirth.