The Good Soldier

- Ford Madox Ford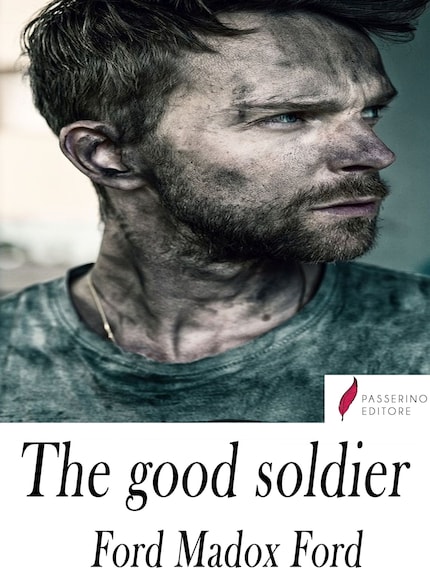 Beskrivning
The Good Soldier: A Tale of Passion is a 1915 novel by English novelist Ford Madox Ford. It is set just before World War I and chronicles the tragedy of Edward Ashburnham, the soldier to whom the title refers, and his seemingly perfect marriage plus that of his two American friends.

Ford Madox Ford (17 December 1873 – 26 June 1939) was an English novelist, poet, critic and editor whose journals The English Review and The Transatlantic Review were instrumental in the development of early 20th-century English literature.
Ford is now remembered for his novels The Good Soldier (1915), the Parade's End tetralogy (1924–28) and The Fifth Queen trilogy (1906–08).

The Good Soldier is frequently included among the great literature of the 20th century, including the Modern Library 100 Best Novels, The Observer′s "100 Greatest Novels of All Time", and The Guardian′s "1000 novels everyone must read".