The Great Deluge

- Douglas Brinkley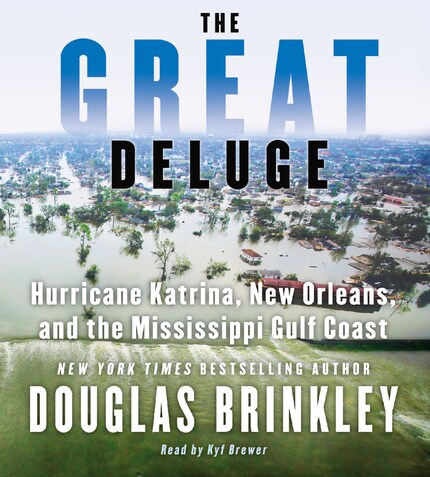 Beskrivning
In the span of five violent hours on August 29, 2005, Hurricane Katrina destroyed major Gulf Coast cities and flattened 150 miles of coastline. Yet those wind-torn hours represented only the first stage of the relentless triple tragedy that Katrina brought to the entire Gulf Coast from Louisiana to Mississippi to Alabama.

First was the hurricane, one of the three strongest ever to make landfall in the United States -- 150 mile per hour winds, with gusts measuring more than 180 miles per hour ripping buildings to pieces. Second, the storm-surge flooding, which submerged a half million homes, creating the largest refugee crisis since the Civil War. Eighty percent of New Orleans was under water, and whole towns in southeastern Louisiana ceased to exist. And third, the human tragedy of government mismanagement, which proved as cruel as the natural disaster itself.

In The Great Deluge, bestselling author Douglas Brinkley, a New Orleans resident and professor of history at Tulane University, rips the story of Katrina apart and relates what the category 3 hurricane was like from every point of view, while recognizing the true heroes.

Throughout the book, Brinkley lets the Katrina survivors tell their own stories, masterfully allowing them to record the nightmare that was Katrina. The Great Deluge investigates the failure of government at each level and breaks important new stories. Packed with interviews and original research, it traces the character flaws, inexperience, and ulterior motives that allowed the Katrina disaster to turn the Gulf Coast into a scene from a war movie or a third-world documentary.