The Hideout
- Camilla Grebe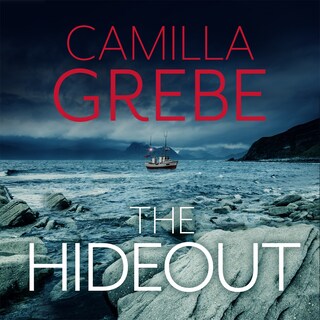 Beskrivning
When the body of a young man washes ashore in Stockholm's southern archipelago, Manfred Olsson is called in to investigate. But with his daughter, Nadja, in a coma, it is with some reluctance that he leaves his wife alone by their child's bedside.

Elsewhere, eighteen-year-old Samuel lives with his hard-working single mother, Pernilla. His charm has always been able to get him out of trouble, but when he finds himself in the middle of a drug deal gone wrong, he is forced to make a run for it.

With nowhere to go, and with both a drug lord's gang and the police at his heels, Samuel seeks refuge in a sleepy town in the Stockholm archipelago, where he takes a job as a live-in assistant to the son of a wealthy family. But it isn't long after Samuel moves in with the beautiful Rachel and her son, Jonas, that he realises nothing is quite as it seems...and Manfred is on the hunt for a killer.
© Bonnier Publishing Fiction (Ljudbok)