The Island of Doctor Moreau

- H. G. Wells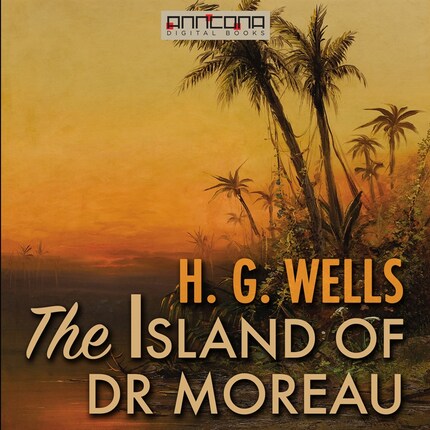 Beskrivning
The Island of Doctor Moreau is an 1896 science fiction novel written by H. G. Wells.

The text of the novel is the narration of Edward Prendick, a shipwrecked man rescued by a passing boat who is left on a beautiful island in the South Seas. On the island Prendick is drawn into the wild and cruel world of Doctor Moreau, who aspires to play God with animals as Doctor Moreau creates human-like hybrid beings from animals via vivisection.

The novel deals with a number of philosophical themes, including pain and cruelty, moral responsibility, human identity, and human interference with nature. Wells described the novel as "an exercise in youthful blasphemy".

The Island of Doctor Moreau is a classic of early science fiction and remains one of Wells's best-known books, and has been adapted to film and other media on many occasions.

When the novel was written in the late 19th century, England's scientific community was engulfed by debates on animal vivisection. Interest groups were even formed to tackle the issue: the British Union for the Abolition of Vivisection was formed two years after the publication of the novel. The novel is presented as a discovered manuscript, introduced by the narrator's nephew; it then 'transcribes' the tale.

Total Running Time (TRT): 4 hours, 54 min. Reading by Bob Neufeldt.

Herbert George "H. G." Wells (1866-1946) was an English writer, now best known for his work in the science fiction genre. He was also a prolific writer in many other genres, including contemporary novels, history, politics and social commentary, even writing textbooks and rules for war games.

Wells is one person sometimes called "The Father of Science Fiction", as are Jules Verne and Hugo Gernsback. His most notable science fiction works include The War of the Worlds, The Time Machine, The Invisible Man and The Island of Doctor Moreau.