The Last Thing I Remember

- Deborah Bee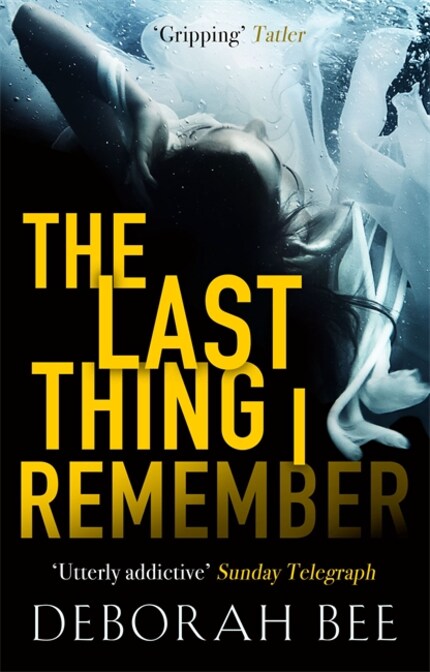 Beskrivning
"An enthralling thriller . . . utterly addictive" Sunday Telegraph. A tense psychological thriller with a devastating twist, perfect for fans of BA Paris' Behind Closed Doors and The Girl on the Train.

Sarah is in a coma.

Her memory is gone - she doesn't know how she got there. And she doesn't know how she might get out.

But then she discovers that her injury wasn't an accident. And that the assailant hasn't been caught.

Unable to speak, see or move, Sarah must use every clue that she overhears to piece together her own past.

And work out who it is that keeps coming into her room.

A novel that grips from the very beginning and that will live long in the memory, The Last Thing I Remember is Deborah Bee's startling debut thriller.