The Lighthouse Witches

- C.J. Cooke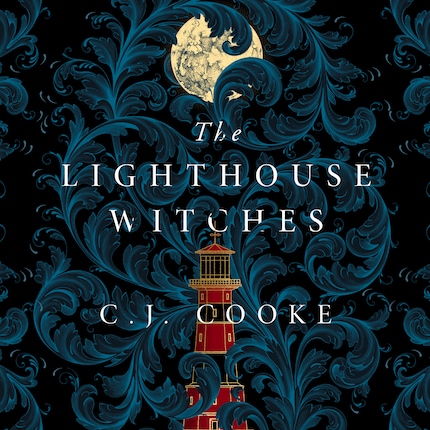 Beskrivning
Don't miss the brand-new chilling gothic thriller from the bestselling author . . . 'Cooke has creatively interwoven the darkness of reality with a magical realism that will truly have you gripped'Woman & Home
'Fascinating and enthralling' Prima
'Wonderfully atmospheric and compelling' Rosamund Lupton
'A flawless read' Elizabeth Lee
'Seething with gothic menace' Caroline Lea
'This ghost story is a perfect mix of propulsive plot and shivers-up-the-spine spookiness'Good Housekeeping

Upon the cliffs of a remote Scottish island, Lòn Haven, stands a lighthouse.

A lighthouse that has weathered more than storms.

Mysterious and terrible events have happened on this island. It started with a witch hunt. Now, centuries later, islanders are vanishing without explanation.

Coincidence? Or curse?

Liv Stay flees to the island with her three daughters, in search of a home. She doesn't believe in witches, or dark omens, or hauntings. But within months, her daughter Luna will be the only one of them left.

Twenty years later, Luna is drawn back to the place her family vanished. As the last sister left, it's up to her to find out the truth . . .

But what really happened at the lighthouse all those years ago?