The Mysterious Traveler, the Adventures of Arsène Lupin the Gentleman Burglar

- Maurice Leblanc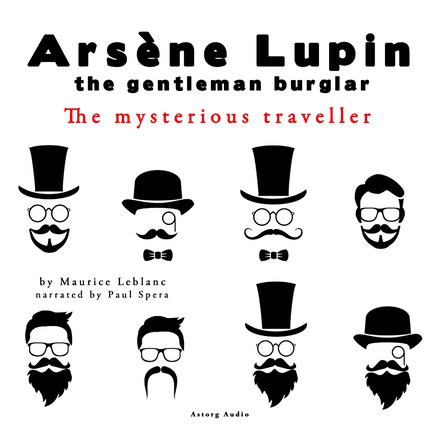 Beskrivning
'The Mysterious Traveller, the Adventures of Arsène Lupin the Gentleman Burglar' is a classic crime caper by the French writer and journalist Maurice Leblanc, featuring his famous gentleman-thief turned detective, Arsène Lupin.

Travelling under an alias, Lupin is robbed by a mysterious thief. However, when the police think the culprit is the infamous Lupin, the real crime genius is forced to go along with the detectives in their search for the imposter.

The inspiration behind the Netflix TV series 'Lupin' and widely regarded as the French 'Sherlock Holmes', this short story is taken from 'The Adventures of Arsene Lupin the Gentleman Burglar' collection.

Maurice Leblanc (1864 - 1941) was a French author and journalist, whose literary legacy consists of novels and short stories. Although he wrote two well-received science fiction books, he was most famous for his gentleman thief adventure series, 'Arsène Lupin' who was considered a French counterpart to Arthur Conan Doyle's fictional detective 'Sherlock Holmes'.

A whip-smart, witty, and roguishly handsome master of disguise, Lupin became an international success and saw Leblanc write over 60 crime novels and short stories featuring his French detective. The books inspired the hit Netflix TV series 'Lupin' starring Omar Sy, Ludivine Sagnier, and Clotilde Hesme.

He was awarded the Légion d'Honneur for his services to literature.