The New Machiavelli - Book the First: The Making of a Man (Unabridged)
- H. G. Wells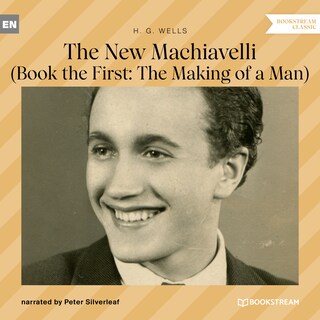 Beskrivning
Herbert George "H. G." Wells (1866 - 1946) was an English writer.
He was prolific in many genres, including the novel, history, politics, social commentary, and textbooks and rules for war games. Wells is now best remembered for his science fiction novels and is called a "father of science fiction"
BOOK THE FIRST: THE MAKING OF A MAN: Since I came to this place I have been very restless, wasting my energies in the futile beginning of ill-conceived books. One does not
settle down very readily at two and forty to a new way of living, and I have found myself with the teeming interests of the life I have abandoned still buzzing like a swarm of homeless bees in my head.
© 2022 Bookstream Audiobooks (Ljudbok)
© 2022 Bookstream GmbH (Ljudbok)