The New Machiavelli - Book the Fourth: Isabel (Unabridged)
- H. G. Wells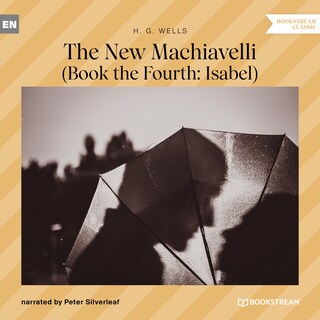 Beskrivning
Herbert George "H. G." Wells (1866 - 1946) was an English writer.
He was prolific in many genres, including the novel, history, politics, social commentary, and textbooks and rules for war games. Wells is now best remembered for his science fiction novels and is called a "father of science fiction"
BOOK THE FOURTH: ISABEL: I come to the most evasive and difficult part of my story, which is to tell how Isabel and I have made a common wreck of our joint lives. It is not the telling of one simple disastrous accident.
© 2022 Bookstream Audiobooks (Ljudbok)
© 2022 Bookstream GmbH (Ljudbok)