The New Machiavelli - Book the Third: The Heart of Politics (Unabridged)
- H. G. Wells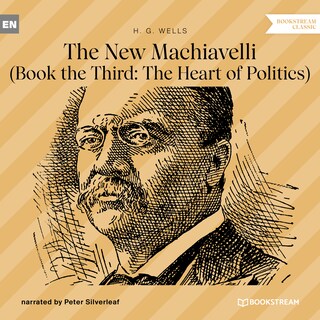 Beskrivning
Herbert George "H. G." Wells (1866 - 1946) was an English writer.
He was prolific in many genres, including the novel, history, politics, social commentary, and textbooks and rules for war games. Wells is now best remembered for his science fiction novels and is called a "father of science fiction"
BOOK THE THIRD: THE HEART OF POLITICS: I have been planning and replanning, writing and rewriting, this next portion of my book for many days. I perceive I must leave it raw edged and ill joined. I have learnt something of the impossibility of History.
© 2022 Bookstream Audiobooks (Ljudbok)
© 2022 Bookstream GmbH (Ljudbok)