The Red Badge of Courage - Unabridged
- Stephen Crane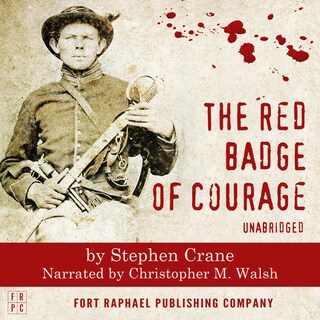 Beskrivning
An early classic of American literature, "The Red Badge of Courage" tells the story of private Henry Fleming, a young soldier in the Union Army, who flees the battlefield and later returns in shame, seeking to redeem himself by receiving a war wound - a "red badge of courage" - in the conflict.

Hailed for over a century as one of the finest war novels ever written, Crane's tale is an early example of American Realism and Naturalism and, despite the author never having seen a battlefield, has been praised for its accurate and chilling portrait of war.

The Red Badge of Courage was an immediate sensation and soon became an international bestseller, cementing Crane as a celebrated literary talent at just twenty-four. It has gone on to become one of the most widely read and admired books of early American literature.

This unabridged version of the text also includes a brief biography of the author.