The Runaway Actress

- Victoria Connelly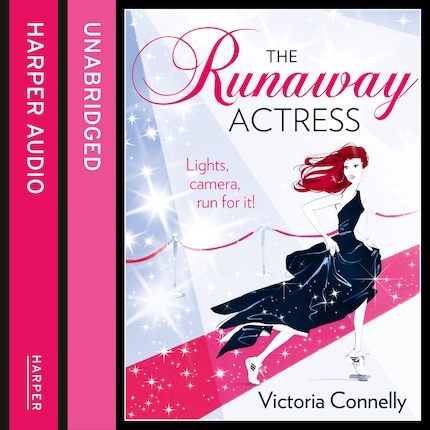 Beskrivning
When the stresses of being an A-list actress get too much for her, Connie Gordon decides to escape to a tiny Scottish village. But little does she realise that whilst Lochnabrae might be quiet, it's far from sleepy…

Beautiful, rich, famous – and seriously stressed, actress Connie Gordon is ready for a change. Deciding to accept an invitation from her fan club in Scotland, Connie kisses goodbye to her ex-boyfriends, stalkers and double-crossing agents, and prepares herself for complete relaxation.
But swapping the Hollywood Hills for the Highlands of Scotland doesn't make for the easiest of transitions and, when she meets local playwright, Alastair McInnes, who's sworn he'll never become involved with another actress again, sparks fly, and the sleepy village of Lochnabrae will never be the same again.
Get your running shoes on to catch the latest hilarious, charming and utterly engaging novel from Victoria Connelly, chick-lit's answer to Richard Curtis!