The Sayings Of Confucius
- Confucius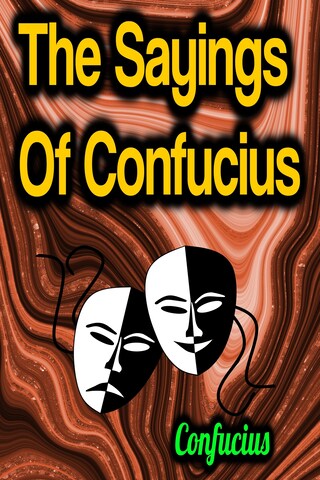 Beskrivning
The Sayings Of Confucius - Confucius - Confucius was born in the year 550 b.c. in the land of Lu, in a small village, situated in the western part of the modern province of Shantung. His name was K'ung Ch'iu, and his style (corresponding to our Christian name) was Chung-ni. His countrymen speak of him as K'ung Fu-tzu, the Master, or philosopher K'ung. This expression was altered into Confucius by the Jesuit missionaries who first carried his fame to Europe.

Confucius, literally "Master Kong" was a Chinese thinker and social philosopher, whose teachings and philosophy have deeply influenced Chinese, Korean, Japanese, and Vietnamese thought and life.

His philosophy emphasized personal and governmental morality, correctness of social relationships, justice and sincerity. These values gained prominence in China over other doctrines, such as Legalism or Taoism during the Han Dynasty.Confucius' thoughts have been developed into a system of philosophy known as Confucianism. It was introduced to Europe by the Italian Jesuit Matteo Ricci, who was the first to Latinise the name as "Confucius."
© Phoemixx Classics Ebooks (E-bok)